Master programmes
Economics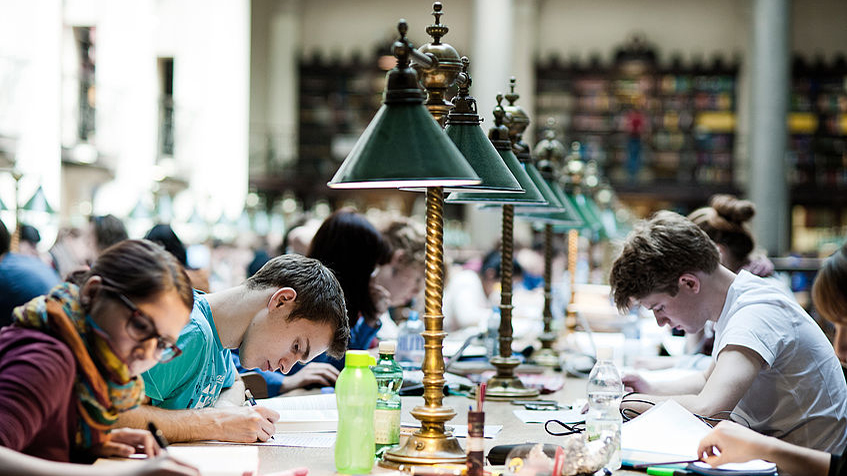 Brief description
Degree programe code: 066 913
Degree programme: Master's programme
Degree programme duration: 4 semesters
Workload: 120 ECTS credits
Degree: Master of Science (MSc)
Language of instructions: English
Admission requirements: Click here
Application procedure: no

Programme outcomes
Students (Graduates) following the master programme in Economics receive an in depth education in the core areas of study and a broad education in the areas of economic application. Students will also be introduced to the latest ongoing research in the field of Economics.
Within the programme there is a choice between two study focuses.
Study focus A aims to prepare the student for a Doctoral programme in Economics and a subsequent career in an academic/research field.
Study focus B prepares the student for professional activity as a qualified Economist in business and administration.
Fields of activity
Economics graduates are employed in many areas including executive positions in finance institutes and large companies, in public administration, professional bodies, political consulting and economic journalism.
Structure
For all legal regulations and a detailed description of the structure of this degree programme, please refer to the curriculum.
Compulsory modules
ECTS credits required: 52
ECTS credits
Growth and Business Cycles
12
Microeconometrics
8
Macroeconometrics
8
Game Theory and Information Economics
12
General Electives
12
Alternative compulsory module groups
ECTS credits required: 44
ECTS credits

Selection between study focus A or B.

Study focus A
Advanced Microeconomics A (16 ECTS credits)
Dynamic Macroeconomics with Numerics (12 ECTS credits)
Specialisation in Economics (16 ECTS credits)
44
Study focus B
Consumption, Production and Welfare B
Applied Economics
Specialisation

44
Master's Thesis
ECTS credits required: 20
ECTS credits
Discussion course (Konversatorium)
Advanced Microeconomics A (16 ECTS credits)
4
Master's Thesis

16
Master's examination
ECTS credits required: 4
ECTS credits
Master's examination
4
Anyone interested in scientific economic analysis in an English-speaking environment in one of the leading European universities, will take great pleasure in this study programme. A prerequisite is surely a certain openness to and fascination of combining theoretical and formal concepts with practical economic realities.
Contact and help
If you have any questions regarding the content of the degree programme, please contact:
ssc-wiwi@univie.ac.at
If you have questions regarding the organisation of the degree programme, please contact:
ssc-wiwi@univie.ac.at